Announcing Flow Members Spring Online Art Show2021 You don't want to miss out on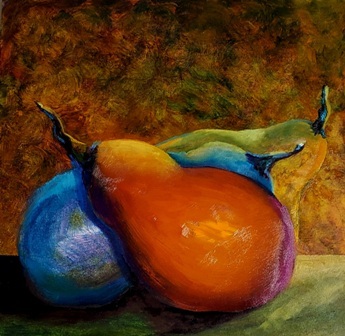 Announcing The Flow Members Spring Online Art Show 2021
Hi Everyone, Yes, I've been a bit busy but in a good way!
A Master artist Dreama Tolle Perry started in April 2020 a Flow Membership Group, to keep artists painting and in the flow. By expressing their gift through joy and connection with other artist from around the world building a fabulous group of painters some have never painted and some have painted for 45yrs. Dreama and her team put together a beautiful online Spring Art Show of 265 artists with 775 works. It is now open for the public to see. Each artist could enter 1-3 works with an info page about each artist and a link for those that want to sell their works not all are for sale. There is one note to the show pages if you click for info on an artists' work it goes back to page one after so check which page you're on to continue or just review the artists page separately.
Exhibit Open: March 20 - April 18, 2021

Show Description: The 1st Annual Flow Spring Art Show brings together talented artists from around the world to celebrate the intrinsic joy found in the creative process. Over 265 artists and 775 original works of art have been created by members of an artists collective called Flow Membership with Dreama Tolle Perry. With the intention of bringing more beauty to the world, these artists have thoughtfully prepared a visual feast for your eyes and soul.

Hashtags: #flowspringartshow #flowspringartshow2021
Here is the link to my artist profile:
https://flow.dreamlovepaint.com/profile/kim-shuckhart-gunns-washington/
and

Here is the link to the main art show page:
flow.dreamlovepaint.com/flow-show

Enjoy a Creative afternoon looking and reading about art and artists from around the world!